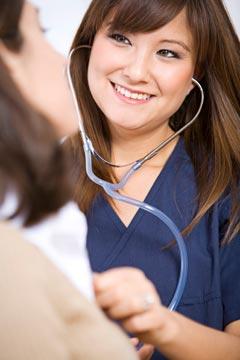 Surgery can be a stressful experience for some and that's why we've worked hard to make sure your experience here is relaxed and pleasant.
When you arrive at our surgery center you will be escorted to the pre-surgery area by one of our friendly staff members. Here a nurse will conduct a brief health history and take your vital signs.
You will then be moved to the surgical room where your eye surgeon and our highly-trained support staff will perform the procedure in one of our state-of-the-art operating rooms.
After surgery is completed, you will be taken to another room where one of our nurses will ensure your comfort. We will give you instructions for taking care of yourself at home, and answer any questions you might have.
Once your discharge orders are complete, you are able to go home. You will need to have a responsible adult take you home after your surgery.
You can call your eye surgeon at the number provided in your discharge instructions if questions arise while you are recovering at home.